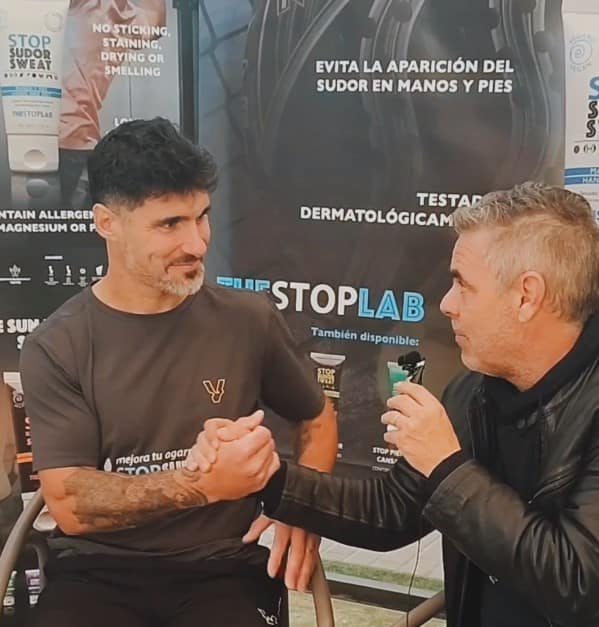 The Beast Agustín Gómez Silingo
Agustín Gómez Silingo is a Professional Padel WPT Player Nicknamed "The Beast", 3 tournament winner WPT In Madrid, Valladolid, and Córdoba. And world Padel champion with the Argentine National Team in 2016.
Review from a Padel Professional Player Agustín Gómez Silingo
I am very happy to launch a project of these characteristics, with so many things that can improve the performance of athletes, whether they are professionals or amateurs, who can use everyone. And to see what we can do for the brand at the top so that people have the possibility of trying these cosmetics that really work. They are very good to improve performance, and obviously, they are for all types of sports.
The truth is, we have (in Thestoplab) the fair products for these very heat situations, a lot Very hot, but it is clear that with the range of products that we have in hand, both for the grip of the blades, protector of the sun and post-game we will be fully covered in all the moments we need them. We are going to take advantage of it and take it a lot, but a lot of it to this, in a season that is very long, I think we are going to take advantage of the products of the Thestoplab brand and well we will show more because there is a lot of variety of products than us, They help for everything of the day to day beyond sport. They are spectacular, so we are going to put them into practice since in a week we start the first tournament of the year 2023, and we will continue to tell.