Stop Odour is a vegan deodorant, with natural ingredients that protect your skin, detoxify the dermis, purifying toxins and eliminating the unpleasant smell of sweat.
A new trend in deodorants, in line with a cosmetic production committed to the environment, creating a totally new product.
Unlike conventional deodorants, it does not contain aluminum, alcohol, microplastics, or nanoparticles.
It does not clog pores and does not stain the skin.
STOP ODOUR arises from the commitment to cosmetic ethics and care for the environment, with ingredients that respect nature and the skin, that are effective and 100% safe.
It acts on a wide spectrum of microorganisms, deactivating the enzymes that bacteria and fungi use to metabolize oxygen; it manages to render the "chemical lung" of these germs useless in minutes, causing suffocation. For this reason, unlike what happens with synthetic and traditional deodorants, bacteria cannot develop resistance mechanisms or any type of mutation that allows them to escape the bactericidal action of silver.
ACTIVE INGREDIENTS
Zinc oxide: its antimicrobial properties prevent the development of odor-causing bacteria while repairing the skin.
Coconut Oil: has antibacterial and antifungal properties to fight bacteria and fungi that live on our sweat and cause bad odor.
Soybean Oil: regenerates all skin types and deeply hydrates it through intense care, without irritation and without leaving a greasy feeling.
Silver: it is a powerful natural antibiotic capable of fighting different pathogens at the same time, which has the advantage of not causing allergic reactions or side effects. It has the ability to eliminate fungi and bacteria.
ORIGIN
FORMULATED FOLLOWING CURRENT SCIENTIFIC RESEARCH AND THE HIGHEST QUALITY – We evaluate all available scientific research on raw materials on the market and use the results in the formulation of our product, to obtain the best cutting-edge products.
NATURAL COSMETICS
STOP ODOUR
It is a cosmetic product created with the intention of helping our skin without harming the environment, the perfect combination of natural ingredients and advanced biotechnology, since our goal is to always produce natural products seeking immediate results with an evidence-based approach.
Dermatologically tested.
% OF NATURAL INGREDIENTS
The selection of ingredients by our laboratory is based on the philosophy of 100% transparency.
Our commitment to the environment encourages us to research and develop totally natural, vegan and organic products.
71% skin-friendly ingredients of natural origin: Shea Butter, Zinc Oxide, Silver.
15% BIO Ingredients: Coconut Oil, Soybean Oil.
How to apply it?
Shake before use.
With gentle massage, apply with the fingertips to completely clean and dry armpits until the serum is fully absorbed. Repeat when necessary.
How long does a tube of STOP OLOR last?
STOP OLOR is concentrated, so with a small amount you will have enough.
How often should you apply it? The physiology of each person's skin is different. At first you will have to test it to know how effective it is on your skin. The first time you apply it, you should not use it again until the unpleasant odour appears. This way you will know how many days you should apply it.
Thus, the life of a tube depends on the applications needed by each user.
Showering and playing sports do not alter the effectiveness of STOP OLOR.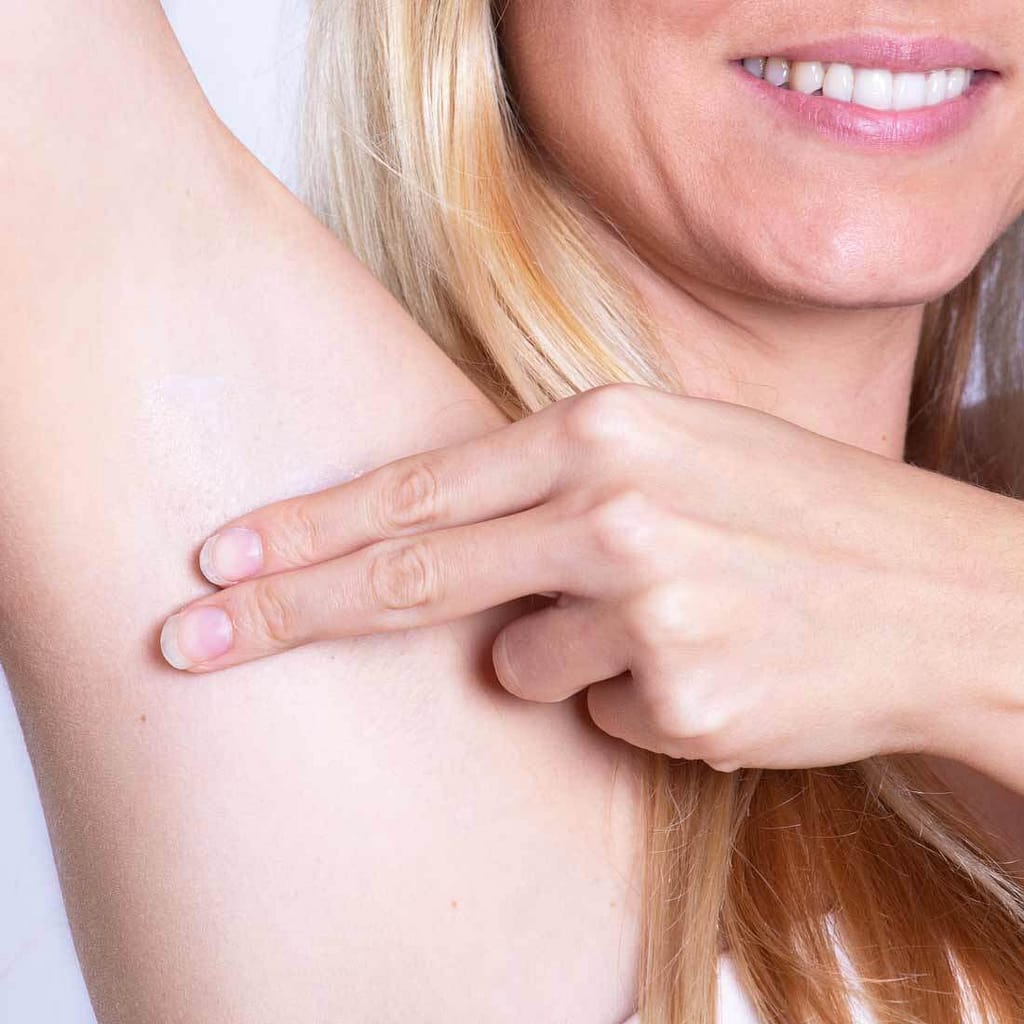 Fast Shipments
We prepare the orders as soon as possible. You will receive your order within 24 / 72H.
safe payment
You can make your payment by credit card or Paypal.